The following are some example reports.
A Report Options page can optionally be printed along with each report, which lists your search criteria and sorting options.
Office Property reports: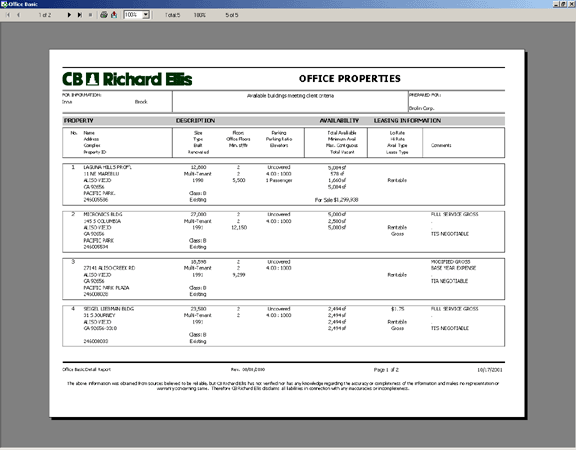 Industrial Property Reports: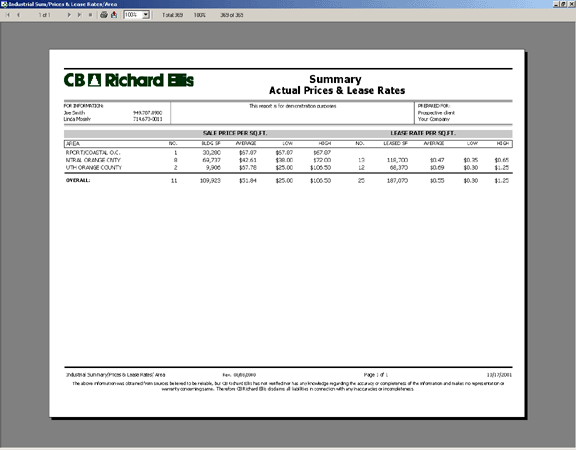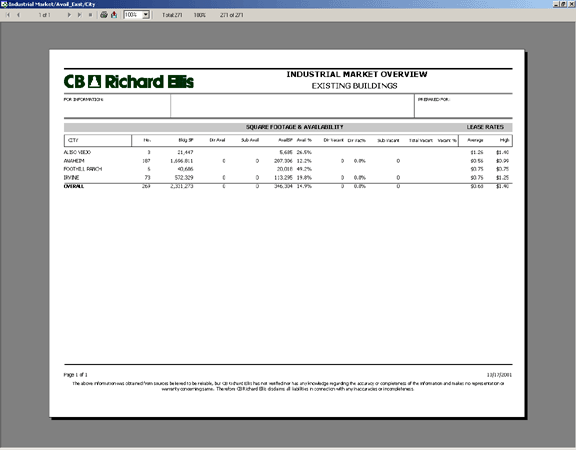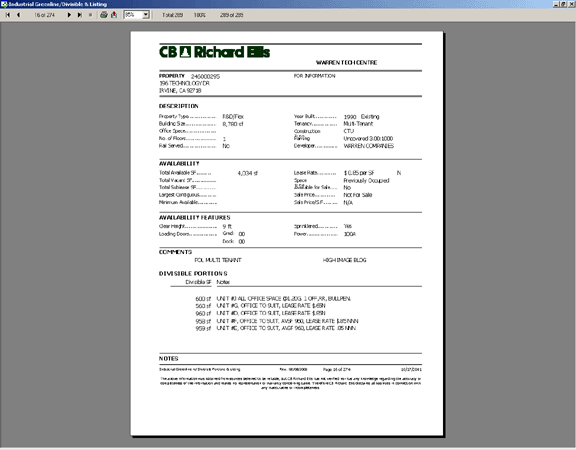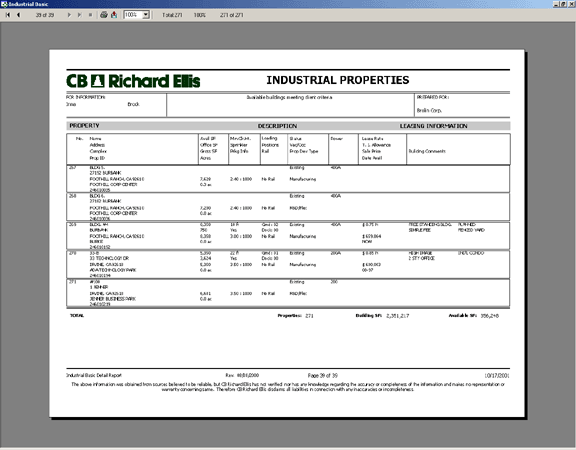 Restart includes a powerful document engine that allows you to attach an unlimited number of documents, images, and files to properties. Restart will automatically launch the source program needed to display your attachments. Images files in standard formats such as GIF and JPG are displayed directly on the Attachments page and can be included in image reports.